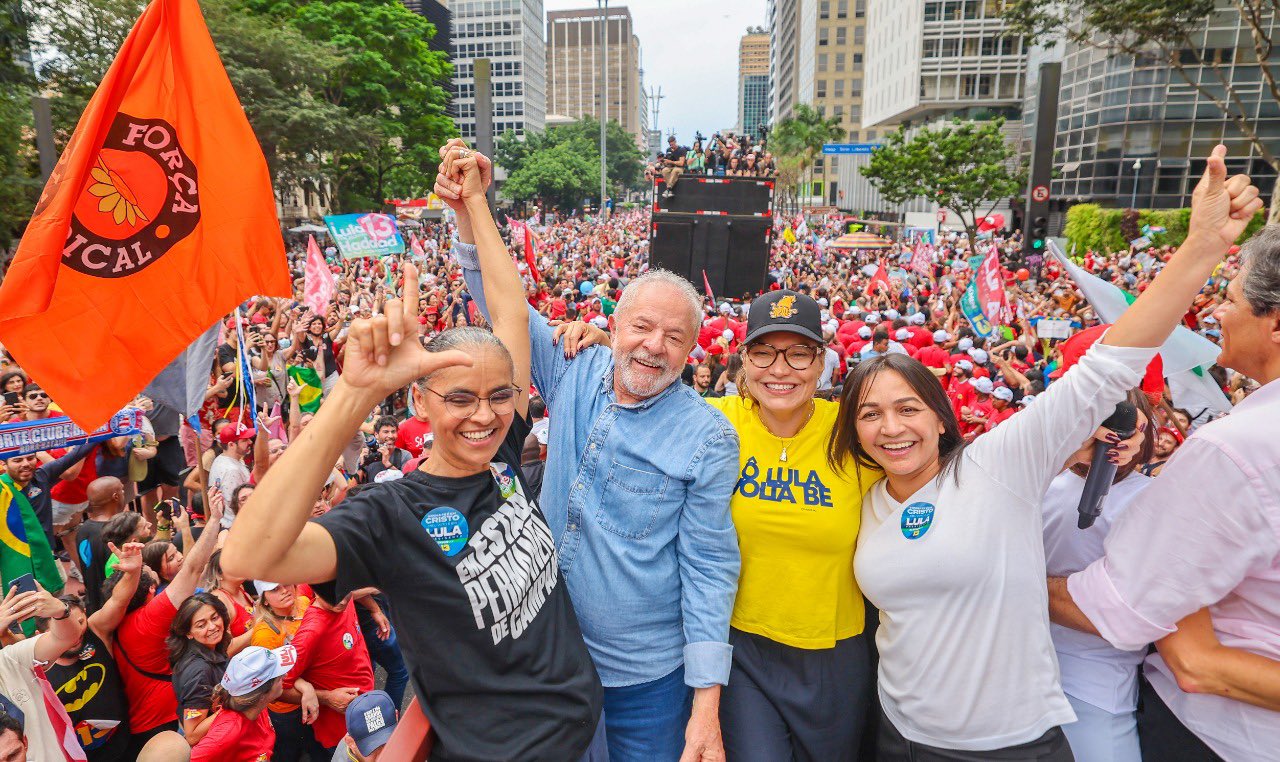 With his October 30 election victory quickly recognized by the U.S. and most international governments (though not yet by current President Jair Bolsonaro), Brazil's Luis Inácio Lula da Silva becomes a member of a very small club: that of the world's "post-populist" presidents.
I use the term to refer a leader who, in a democratic election, defeats and succeeds a populist, institution-defying, authoritarian-trending president. The "post-populist" leader usually defeats their adversary before the authoritarian-trending leader can serve enough time in office to consolidate their rule.
As far as I can tell, the list includes:
Romano Prodi, a former prime minister who narrowly defeated Silvio Berlusconi in Italy in 2006, leading a broad, fragile center-left coalition.
Joe Biden, a former vice president who narrowly defeated Donald Trump in the United States in 2020, leading a broad, fragile center-left coalition known as the Democratic Party.
Lula, a former president who narrowly defeated Jair Bosonaro in Brazil in 2022, leading a broad, fragile center-left coalition.
One could add an additional member of this "club," in Ecuador, whose path to post-populist power was different.
Lenin Moreno, the vice president to populist leader Rafael Correa (2007-2017), who only turned against his former political patron after winning victory (narrowly) and succeeding him.
There may be other examples, but these are the only four who come easily to mind. Most everywhere else (Hungary, Turkey, the Philippines, Russia, Venezuela, Nicaragua, El Salvador, increasingly Mexico, etc.), populists remain firmly in power, and in many cases popular enough to win new terms.
What the small number of post-populist leaders shows us, though, is at least three things:
Stopping a second term is vital. Unless an elected authoritarian is popular enough to command a super-majority (as in El Salvador), it usually takes more than a single electoral term for that leader to consolidate rule. It takes several years for non-aligned officials in other branches of government (the high courts, the electoral tribunal, anti-corruption bodies, agencies that oversee the armed forces, commerce, telecommunications) to finish their terms and be replaced. A leader seeking to undermine checks and balances can't finish the job, usually, in one term.
The rise of authoritarian populism is neither inexorable nor irreversible. This isn't quite the rise of fascism in the 1930s. The victories of "post-populist" leaders offer hopeful proof that the norms-defying, flooding-the-social-media-zone "playbook" that today's authoritarians follow is not unbeatable.
One electoral win doesn't mean that democratic-institutionalist political movements can declare victory. When they lose, populist leaders still outperform their poll numbers and command large minorities. When forced from office, they continue to organize and take advantage of the post-populist leaders' perceived weaknesses. (With only slim majorities and leading fractious coalitions, those weaknesses are more than "perceived.")
Populists can win again. They've already done so in Italy, and are poised to do well in the November 8, 2022 U.S. midterm legislative elections. For authoritarian populists, outcomes like Brazil's 2022 elections could turn out to be mere setbacks.